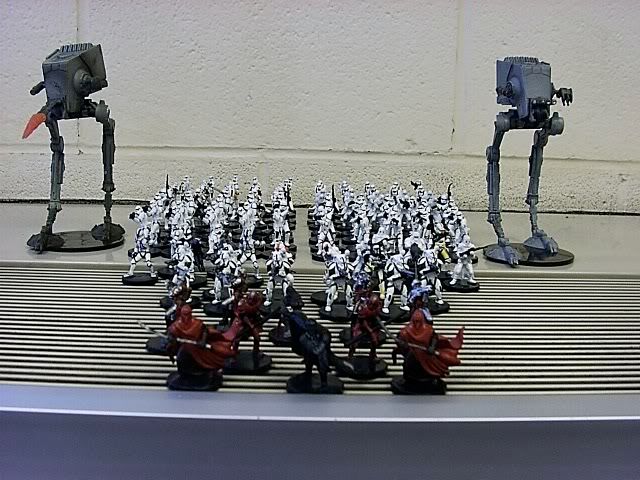 And the list, from sides to back to front.
Two Sentinals(Sides)
1st Platoon(Right Side)
Squad "Rushin'"
Squad "Conscripts"
Squad Alpha
Squad Beta
CO +Autocannon
2nd Platoon(Left Side)
Squad Gratta
"Emperor's Cowardly Lions"
Squad Delta
Squad Omega
CO +Plasmagun
ShockTroopers(x2 Grenade Launchers)
HQ Fireteam
x4 Regulars around crouching Commander
HQ Assault Team
x4 Regulars with Melee wpns around Darth Vader
Now then, would anyone find this to be acceptable? (NOT FOR TOURNY PLAY!)
They're human, carry lasguns, Imperial, have an Emperor to serve, etc.