I've got more armies than I'll play with, so the Necrons are going. And they were my first army I EVER PAINTED, awww.....
Won a couple of appearance awards with these... that's saying a lot for Necrons, IMHO. And the crashed Monolith is a long story, but I put it out there after my Monolith gets lascannoned to death thanks to my friend Jason, whose Space Wolves murderized the poor thing top of turn 1 three games in a row.
The army consists of....
1 Monolith (intact)
1 Monolith (crashed)
40 Necron warriors
3 Scarab Swarms (lots of scarabs per base)
8 1/2 Necron Immortals
3 Heavy Destroyers
6 Destroyers (painted)
2 Necron Lords (2 different models)
1 Necron Codex
PM me if you're interested, I'm flexible on price.
Photos of the army. All the models are very shiny metallic silver - I used oil paint - with a blue/purple ink wash over it (fading effect). Very cool looking, but also very hard to capture in photos. The Monolith is covered in gold leaf with a blue/purple sunburst effect on it. If you saw my posts about my other armies (chaos fishmen, and lava space marines), you know I always have to throw something weird in there.
Necron Warriors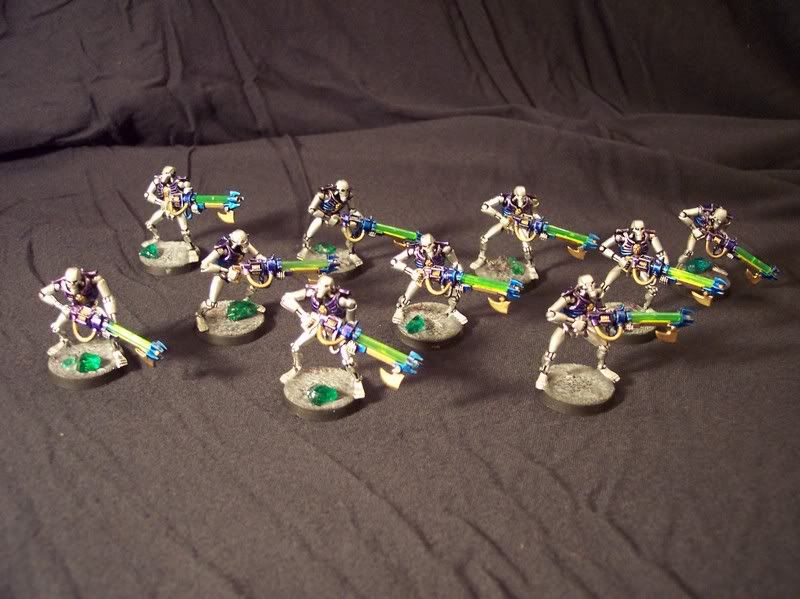 Necron Warriors - closeup
http://i92.photobucket.com/albums/l18/O ... 0_1675.jpg
Necron Warriors - reverse
http://i92.photobucket.com/albums/l18/O ... 0_1676.jpg
Scarab Swarms
Necron Immortals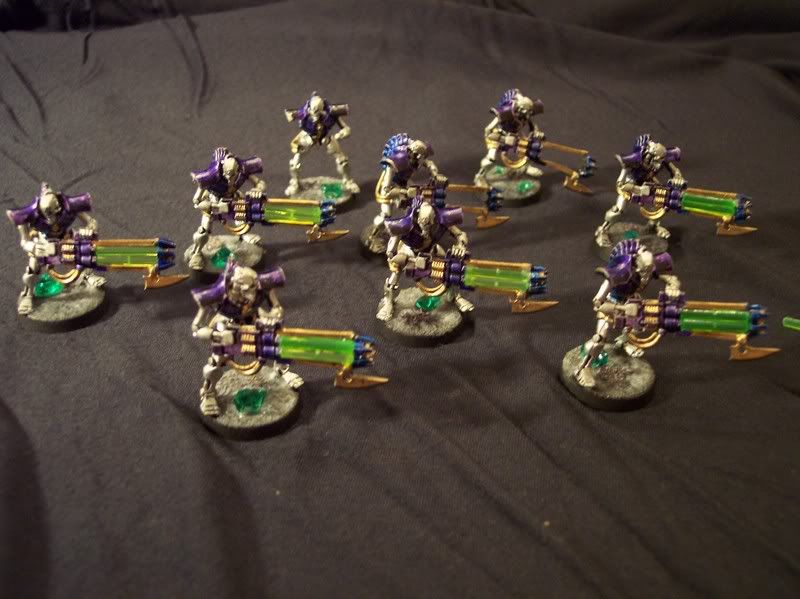 Necron Immortals - reverse
http://i92.photobucket.com/albums/l18/O ... 0_1680.jpg
Necron Destroyers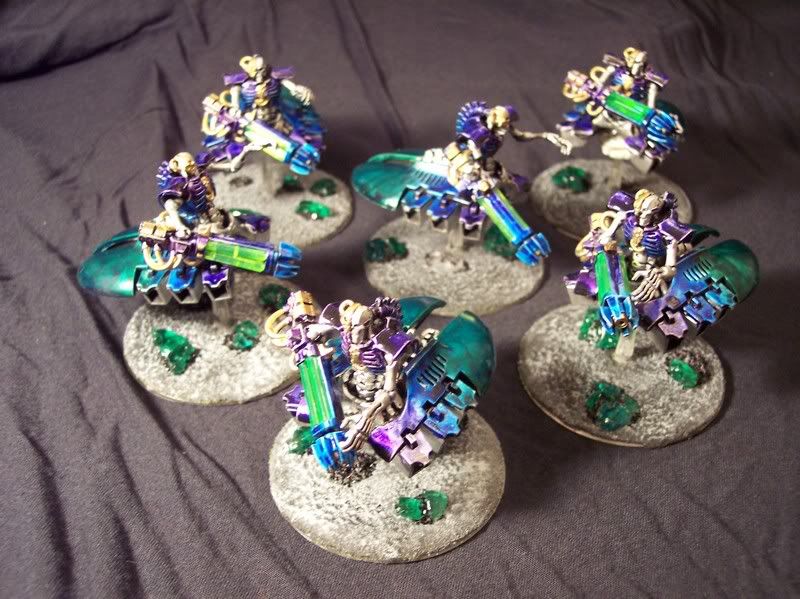 Necron Heavy Destroyers
Necron Lords
Necron Monolith - Intact
Necron Monolith - Crashed