Not that anyone need reminding....
Chapter Master Dufflious Tharalom, Chosen of Sanguinus, Pure Champion, Work in Progress.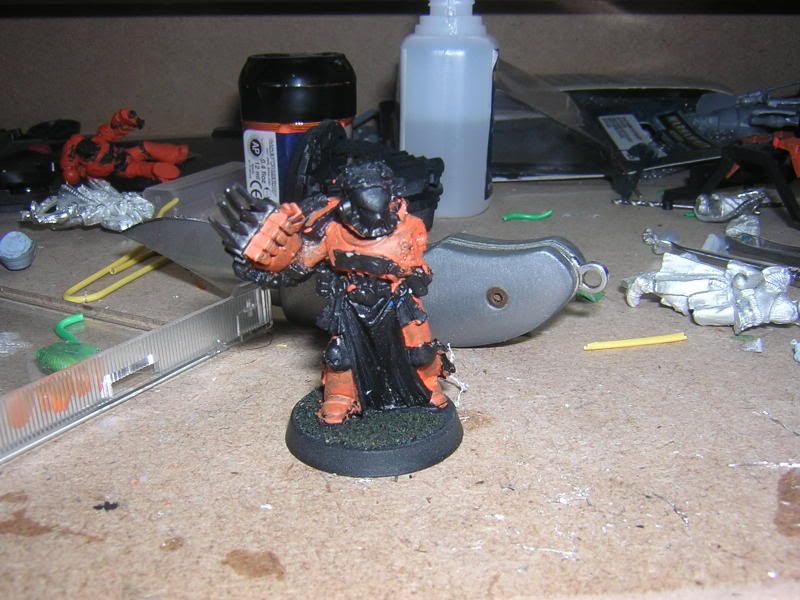 Company Champion Sedreth Vipiral, of the 5th.
Vet. Sergeant Korthal Swiftwing
BFitW picture
Back story has been said enough Times, Dufflious cradled Sanguinus as he slipped into the Emperor's Mercy, and Sanguinus informed Dufflious that he needed to purify some of his brothers, and reforge, take flight on his wings.
They're purists, a little insane when it comes to Hand to Hand, and they're one of the few marine chapters who keep Marine's personaility.