Well, i've got my painting station all set up... seem to recall everyone showing theirs, so I might as well show mine.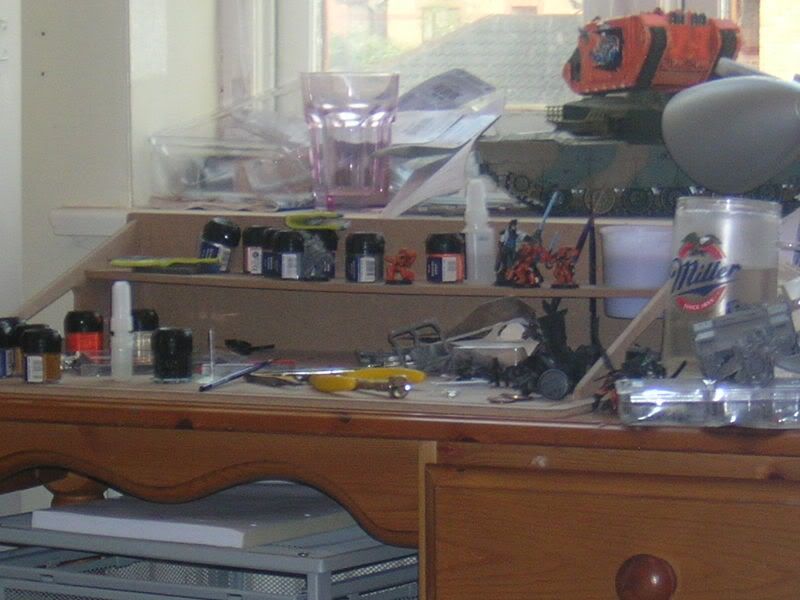 Only had it up and running for about 3 days, and it's already in a state.
Erm, okay, so I just finished painting my Apothecary, as I lost the one that I had, I bought another one and did him. Mid-painting of that Apothecary, I found my old one.
Some of these are a tad blury, and you'll note the immediate effects of having a cold in the b/ground.
Sorry, but I think i've mastered Power Swords..
I'm liking the little blue-plasma-ey bit in the back pack there...
Enjoy, give comments.