Okay my freinds and I got realy bord to link this up but. Im sick still and its either this or watching the ceiling.......
Any ways lets look at part one of this theory Pre-heresy and today.
Notice that Thousand Sons today are well...blue but in preheresy they were gore red just like the Blood ravens are today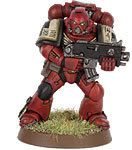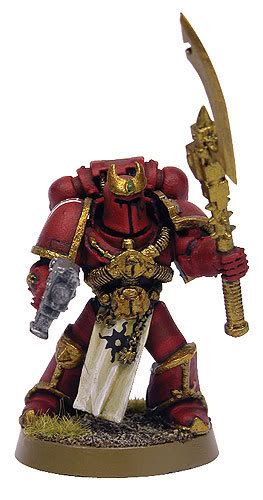 Next thing who of the space marines have alot of psykers Blood Ravens
Who of chaos has alot of Pskeys Thousand Sons
What chapter has alot to hide from pre heresy that they dont want any one to find out,,,Blood Ravens
Also if memory serves correctly I think that in the first dawn of war ( O whoopy more dot conecting) The Space Marine Librian And Chaos Sorceror had some short of personal conection (Maby they went out in high school...Sorry had to make a joke)
does any one else have any other conections between the two or any other loyalist that didnt join the rest of their chapter going to chaos?
This is all based on what a freind told please dont yell