8th Company.
I have a few of my models painted up, 3 in total. I finally found a worthy camera! I've included a picture of Sargeant Meristem, Scout trooper Jenkins (Leroy Jenkins), and Scout trooper Andreas. And also I figured, ultramarines use Marneus Calgar, so I should be able to feild Sequioa! So I even made myself a model for Sequioa, based on the winner of last years conversion contest. Yet he still has no head.
Here's the pictures for all you to dribble over:
Sgt. Meristem;
Jenkins;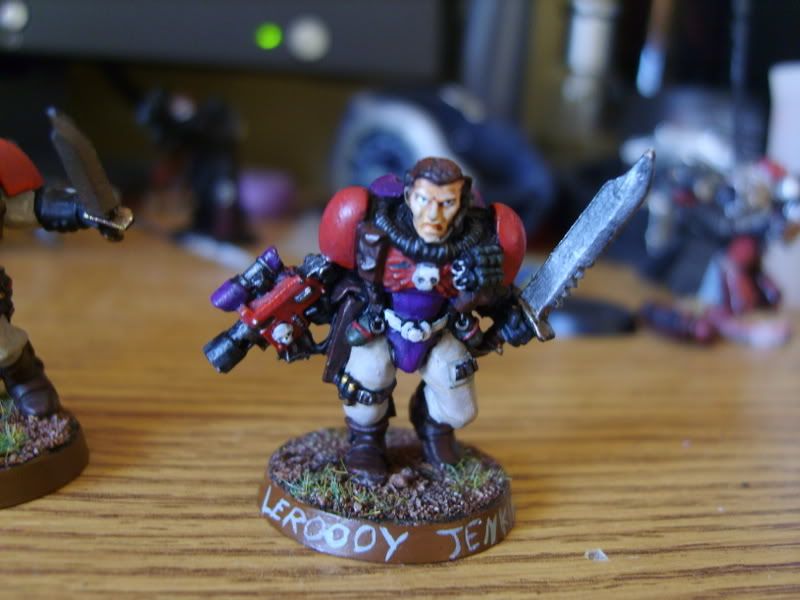 Andreas;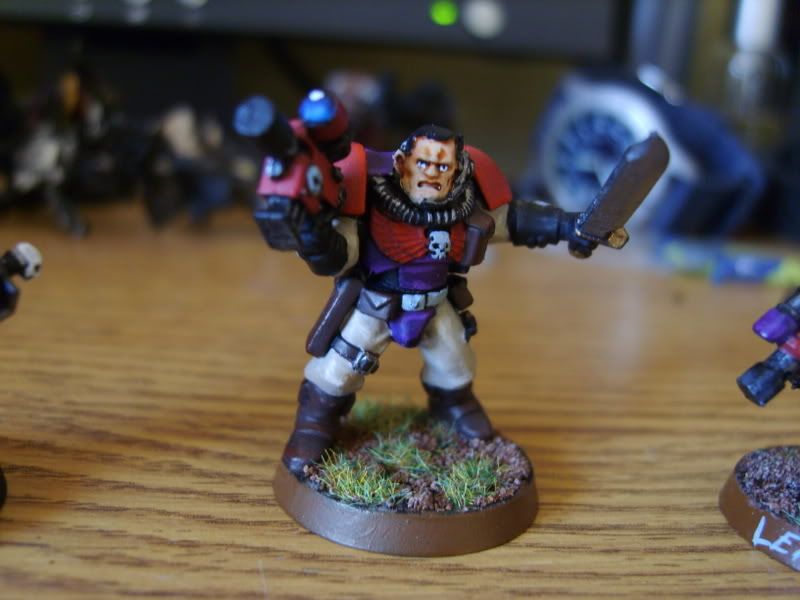 Sequioa;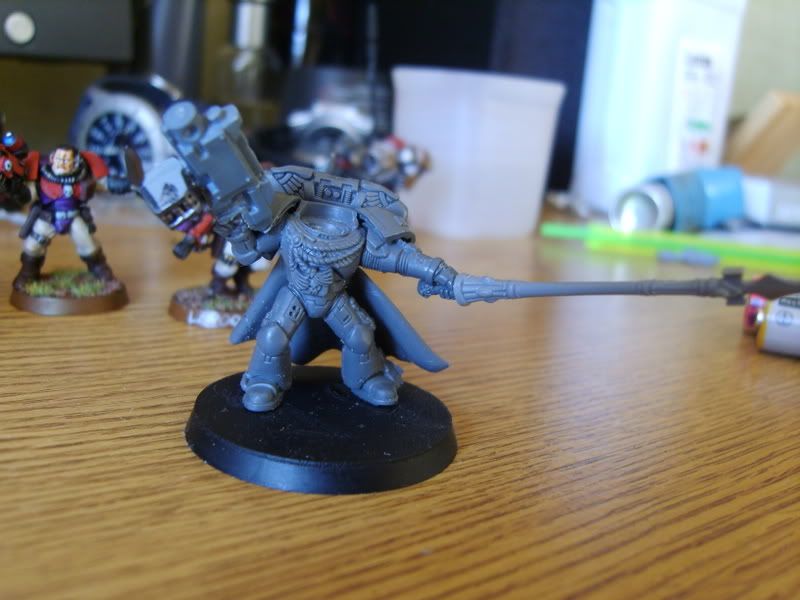 Tell me what you think.